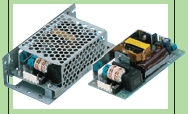 New LFA Series
LDA series updated with LFA Series!
The LDA series has been updated with the new LFA - LFA series has benefits of being lower cost smaller size and 5 year warranty!
LFA Data

Send Us an Email
We are able to provide pricing, stock and technical assistance for all your Cosel Power Supply and DC-DC Converters requirements.

MG Series DC-DC Converters
10 Year Warranty DC-DC Converters
New MG series 15 & 30 watt DC-DC Converters have an amazing 10 Year warranty, both have single and dual outputs in 1x1" or 2x1" package!
MG Data